Review Detail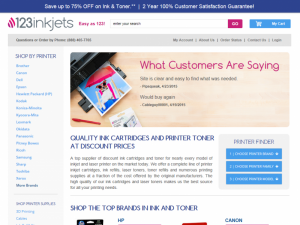 Printer Ink & Toner Cartridges

Editor
April 30, 2015
2927
There is no way that I am going to Staples for the prices they charge for the ink for my 5 year old printer. It almost is the price of a new printer.

I have been using 123inkjets for years and have not really had a problem with them. I do find that I can't seem to print as many pages from the no name brand cartridges as from an actual Cannon printer cartridge but it is close enough and with the price being like a third of the cost of an actual Cannon cartridge I am willing to over look a few hundred pages.

The no name brand cartridges fits fine in my Cannon printer and the Brother my kids use. We have never had a problem of them not working.
Cons
Ink doesn't last as long as OEM cartridges
Bottom Line
Yes, I would recommend this to a friend.
Number of Times Used
4 - 6
Comments