STD / STI Testing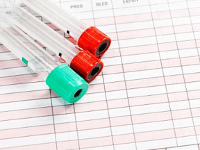 If you have had one or more sexual partners their is a chance you may have a sexual transmitted desease or infection (STD or STI for short).The Centers for Disease Control estimates that around 19 million people a year become infected with an STD in the USA. This means, every year 6% of the population of the United States contracts an STD.
Even if you are not showing symptoms you may have an STD. If you are worried you have been exposed to a STD virus, then you may want to use one of the online STD testing services found below, especially if you want to keep the fact that you are taking a test private. Online STD testing services are usually cheaper as well with most orders being between $200 and $250 for a full test panel. In comparision, an average primary care visit can cost $150. Then when the doctor orders lab tests you can add another $300 to $400 on to the cost.
To find out more about sexual transmitted dieases you can take a look at the articles below.
Filters
2 results - showing 1 - 2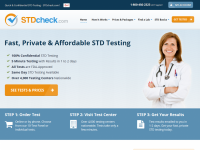 Editor
February 17, 2016
5959
0
5
7
Pricing
10-Test Panel, a comprehensive STD testing package.
Do you think you might have a STD? If you do, you are not alone as the CDC (Centers for Disease Control) estimates that there are about 19.7 million new STD / STI cases every year in the United States. STDcheck.com is based out of Houston Texas and is owned by FPK Services LLC. STDcheck offers confidential and private STD testing services in the...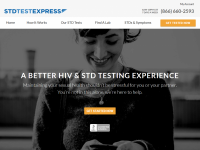 Editor
February 17, 2016
2745
3
4
2
Pricing
7-Test Panel, a comprehensive STD testing package.
STD Test Express is an online sexual transmitted disease testing service which was launched in 2009 by the Analyte Physicians Group Services (APG). This medical practice has helped more than 120,000 people in the United States and their doctors have connected with over 16,000 people to further discuss their test results and care. STD Test Express has access nationwide to over 4,000 CLIA-certified labs...
2 results - showing 1 - 2