Web Hosting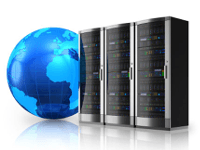 The basic definition of a web host is a company which provides web hosting services to home and business users by renting system resources and software on a web server and by providing bandwidth for those on the internet to access your website.
There are literately thousands of web hosting companies on the internet each competing for your business. There are also many different types of hosting plans. The most popular is the Shared Hosting Plan which 90% of the time is perfectly fine for home and small business use. With shared hosting you are using the same web server and share resources with many other customers. You access your account and files of your own website online through a Control Panel provided by the web host. Shared web hosting plans usually allow hosting for one or more websites and includes emails, backup tools and access to database for one low monthly price.
Below are a few articles to help you get started in picking out the right web host for you and your website.