Web Hosting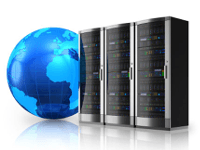 The basic definition of a web host is a company which provides web hosting services to home and business users by renting system resources and software on a web server and by providing bandwidth for those on the internet to access your website.
There are literately thousands of web hosting companies on the internet each competing for your business. There are also many different types of hosting plans. The most popular is the Shared Hosting Plan which 90% of the time is perfectly fine for home and small business use. With shared hosting you are using the same web server and share resources with many other customers. You access your account and files of your own website online through a Control Panel provided by the web host. Shared web hosting plans usually allow hosting for one or more websites and includes emails, backup tools and access to database for one low monthly price.
Below are a few articles to help you get started in picking out the right web host for you and your website.
Filters
3 results - showing 1 - 3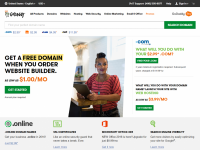 Editor
January 16, 2016
2643
1
3
3
Subscription
Price Per Month
$3.99 (min cost)
For a 1 year basic shared plan called Economy.
GoDaddy has 14 state-of-the-art facilities operating throughout the world and over 4,500 highly skilled employees to take care of all their customer domain and hosting needs. GoDaddy offices and data centers can be found in North America, Asia, Europe and India and serve more than 13 million customers around the world. GoDaddy is the world's largest domain name registrar with over 61 million domains...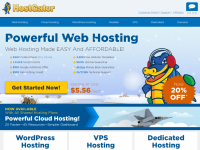 Editor
January 15, 2016
1845
0
3
1
Subscription
Price Per Month
$4.86 (min cost)
For a 1 year basic shared hosting plan.
HostGator was founded October 2002 in Florida and within 2 years they had over a thousand customers. By 2006 they had moved their office to a 25,000 square foot facility in Houston Texas. By 2009 HostGator had more than 200 thousand customers which prompted them in 2010 to expand their enterprise and move their 500 employees to a 100 thousand square foot building in...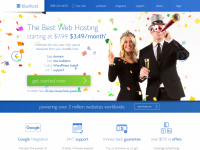 Editor
January 14, 2016
4949
4
3
5
Subscription
Price Per Month
$3.95 (min cost)
For a 1 year basic shared hosting plan. No hidden fees.
BlueHost is based in Utah and has been in operation since 2003. With over 700 employees this web hosting provider goal is to provide a quality service at a low cost to its customers. This includes high-end servers and networking equipment, industry leading set of features, a secure infrastructure, and excellent customer service. BlueHost is part of Endurance International Group which also own other...
3 results - showing 1 - 3