Genealogy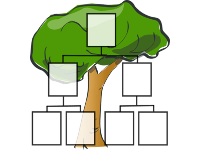 Online genealogy services helps you research your family history and to create your family tree by providing tools that allows you to easily search through millions of government census records, military records, obituaries and other similar records. They also provide digital tools that makes it easy for you to organize your photos and other information you already have. These services use graphical interfaces which makes it simple to understand your family history and share what you have discovered with friends and family.
To help you determine which online genealogy service is right for you, you should read the articles below which will further help you understand how these services work and what is the best way to approach finding out about your family tree.
Filters
2 results - showing 1 - 2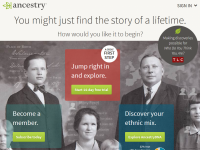 Editor
July 17, 2015
1232
4
3
5
Subscription
Price Per Month
$16.50 (min cost)
Genealogy
Number of Records
19 Billion
Earliest Records Available
1300s
Features
Family Tree
Family Hints
Upload GEDCOM Data
Upload Media
DNA Testing
Biographies
Ancestry.com is the largest genealogy website in the world and has been in business since 1983 and online since 1996. They have over 20,000 public record databases from numerous countries that members can search for their family history. Combining all of these databases together would give you over 6 billion records, with new records being added each week.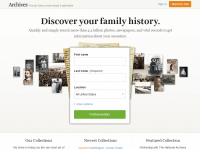 Editor
July 17, 2015
826
0
3
1
Subscription
Price Per Month
$9.99 (min cost)
One monthly price. Auto renewed.
Genealogy
Number of Records
4.3 Billion
Earliest Records Available
1700s
Features
Family Hints
Upload Media
DNA Testing
Tracing family history shouldn't be too difficult or too expensive. Fortunately, Archives.com offers simple and affordable genealogy resources. Where people used to have to travel to libraries across the country and dig through microfiche to learn about their ancestors, online resources have made family history information quickly and easily accessible—which is great news, whether you're a hobbyist or an advanced genealogist. There are records...
2 results - showing 1 - 2