AntiVirus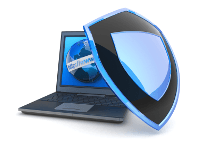 AntiVirus software allows you to protect your computer and other devices like phone and tablets from malware, viruses, worms, trojans, and rootkits. AntiVirus programs protects your files from being infected by blocking access to infected files from being downloaded online (for example through an email or internet download), transmitted via a website through malicious code, or being launched from removable media (like a USB drive or DVD). Anti-virus software is available for Windows, Mac OSX, Linux, iOS, and Android.
If you are looking for a more encompassing security solution, you may want to look at Internet Security software since it not only includes AntiVirus programs but other related software that can protect your computer as well from online threats.
For more information about viruses and how to figure out which AntiVirus program is best for you please read the articles below for some helpful tips:
Filters
3 results - showing 1 - 3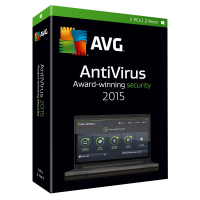 Editor
January 04, 2016
971
0
4
2
Subscription
Price Per Month
$3.33 (min cost)
Yearly subscription for $39.99.
AVG AntiVirus is created by AVG Technologies which specialize in online security for protecting devices and data. More than 200 million active users and businesses use AVG security products. AVG AntiVirus is not only popular with users on their home machines but in the business world as well.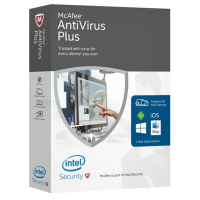 Editor
December 23, 2015
1110
0
6
2
Subscription
Price Per Month
$5.00 (min cost)
McAfee AntiVirus Plus by Intel Security is a popular solution for protecting your devices from malware and viruses. McAfee is one of the oldest (and largest) names in computer security and has been protecting computers since 1987. The real-time antivirus protection software which McAfee offers has been optimized to be fast, easy on your computer and phone resources, and has the...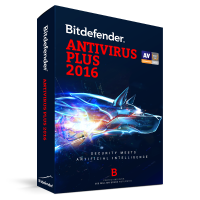 Editor
December 10, 2015
977
0
7
1
Subscription
Price Per Month
$3.25 (min cost)
License cost is $38.97 per year.
Bitdefender has been in business since 2001 and over the years has expanded its security software to include a host of different products for a variety of devices. Bitdefender Antivirus Plus is advanced Windows software designed to work on all versions from Windows 7 right up to Windows 10 and beyond. Bitdefender Antivirus Plus uses machine-learning and cloud computing to fight off cyber-threats like...
3 results - showing 1 - 3