Review Detail
2.1
4
0.5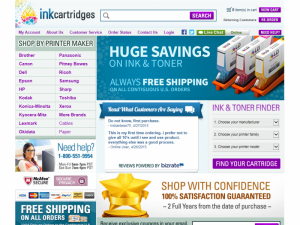 Printer Ink & Toner Cartridges

Editor
April 30, 2015
4418
LIED, HUNG UP ON ME, WOULD NOT PROVIDE RETURN LABEL after almost denying our return. They advertise products to be compatible with certain printers when they ARE NOT. THEY ARE NOT EVEN CLOSE. When I asked to return it they told me they would give me store credit. I did not want to purchase something again from a company who lied. They got short with me denied me a return label which the shipping will cost nearly as much as the printer cartridge and then hung up on me. Terrible customer service. I will never purchase anything else from this company. I think they are bogus!
Cons
liars!!!!! false advertising
Bottom Line
No, I would not recommend this to a friend.
Comments