Review Detail
2.1
4
0.5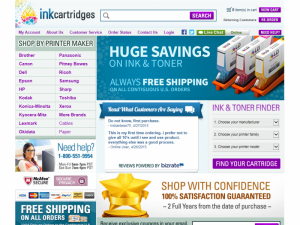 Printer Ink & Toner Cartridges

Editor
April 30, 2015
4417
Horrible Customer Service!
We were shipped the incorrect products & it has taken over a MONTH to find resolution after emailing & calling their "customer service" department who NEVER returned our calls or emails. Their "resolution" was us shipping the incorrect cartridges back for a refund. Now we have to go re-order from another company. They dropped the ball and could not CARE LESS. Word to the wise... DO NOT order from inkcartridges.com
Cons
Horrible Customer Service
Bottom Line
No, I would not recommend this to a friend.
Comments