Review Detail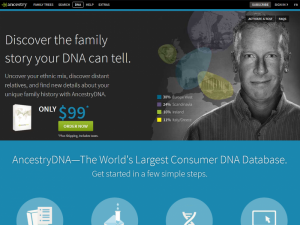 DNA Genetic Testing

Editor
September 05, 2017
2140
I bought an Ancestry DNA kit a few months ago and the results I got provided closure for some questions I had. Not what I wanted to be but happy I found out. The whole collection process was easy enough and it comes with a box to mail back your samples. The results took 5 weeks.

I also gave this as a gift for Christmas to my mother-in-law. It was a perfect gift for her and she was very excited to receive it.
Pros
Exactly what I expected.
Bottom Line
Yes, I would recommend this to a friend.
Comments