Review Detail
2.3
11
0.5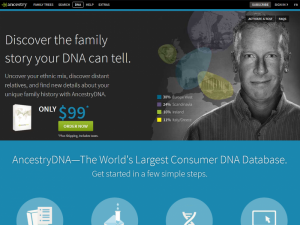 DNA Genetic Testing

Editor
September 05, 2017
5489
Vague results from ancestrydna
I did not really find ancestrydan was worth the money. I guess some could if you have no idea what your background is. I found the reports very vague. I already knew I had some Russian and was about half Irish.

My results where:

48% Ireland/Scottland/Wales
24% Europ West
21% Europe East

and then a few low confidence results.

See it is not very informative at all and noy my genetic DNA is in the Ancestry database. I didn't think they would keep my genetic information after the testing. Not worth it.


Bottom Line
Yes, I would recommend this to a friend.
Comments