Review Detail
2.3
11
0.5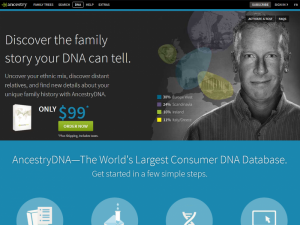 DNA Genetic Testing

Editor
September 05, 2017
5489
I'm an American living in England, and my sister in the states gave a gift of a DNA kit to my mother.
I hear the kits are around £130 in the UK, and $200 in the USA.

It was a complete waste of money - the results came in my mother's email, and the information was so general it could be applied to anyone.

We were all disappointed, and would never attempt that (scam) again.
Cons
Do I have enough time?
Bottom Line
No, I would not recommend this to a friend.
Comments