Review Detail
2.3
11
0.5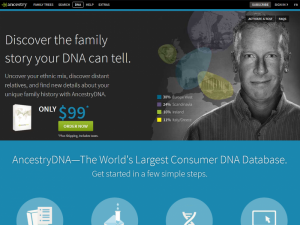 DNA Genetic Testing

Editor
September 05, 2017
5489
Crappy Process and Support
Bought this kit, had it sent and ATTEMPTED to activate the kit as directed, received the same error at the end of the process, on every device I have. I then spent AN HOUR on a chat with a support person who had no idea how to solve the problem. In the end, the answer was, go find someone with a WINDOWS machine that will let you activate your kit there. Chrome and Safari and iOS don't always (ever in my case) work in activating the kit. I know it is an obscure hardware set up I am using, macbooks (2) and iPhone, so I guess I can't expect them to support Apple products, even the very latest version of every operating system and Google Chrome, which I guess is also an obscure browser that they have not tested. Avoid this crappy product.
Pros
Can't even get to any pros
Cons
You CANNOT activate your kit on iOS
Bottom Line
No, I would not recommend this to a friend.
Comments