Review Detail
3.8
1
0.5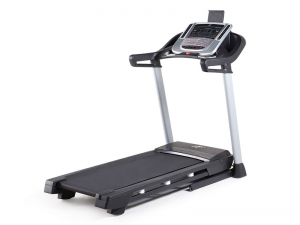 Exercise Equipment

Editor
May 04, 2016
2586
C 700 Treadmill is Decent
When setting up this unit you will need 2 people to carry it as it must weight about 200 pounds. Also remember to insert the key when starting it up. I almost had a heart attack when I plugged it in the first time to try it out and it didn't start.

We bought this treadmill from Nordictrack to replace our old one we bought at Walmart a few years ago. The motor burned out of it and for the money we figured we should get a good quality treadmill which is why after some research we decided on Nordictrack. I am glad we did as the treadmill is very solidly built. The top console is easy to use and my wife and are are very happy. This treadmill is also much quieter than our old one.



Bottom Line
Yes, I would recommend this to a friend.
Fitness Information
Fitness Level
Casual / Recreational
Length of Time Used
1 - 3 Months
Comments