Review Detail
4.2
3
0.5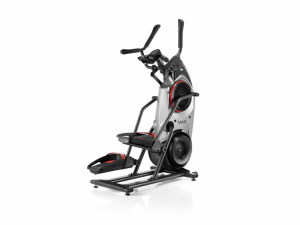 Exercise Equipment

Editor
March 13, 2016
5972
I am pretty busy these days and live in the second floor of a condo. I need some exercise and when I get home late at night but the last thing I want to do is head to a gym. It takes me 15 minutes to get their and 15 minutes back which is about the amount of time I spend on the Max Trainer. I save a lot of time this way and I can workout in the comfort of my home and watch what I want on TV. It is a great way to binge watch TV shows on Netflix BTW. The Bowflex M5 works really well and I always have an intense workout when I use it. The M5 has a number of workout programs to choose from but I usually end up using the smart Max Interval one.

My one complaint deals with shipping. It was shipped to my door. I asked the shippers if they could take it upstairs, they would not (I even offered them extra money to do it).


Pros
Intense Exercise. Well built should last a long time.
Cons
Would be nice if the shippers would take it up stairs.
Bottom Line
Yes, I would recommend this to a friend.
Fitness Information
Fitness Level
Casual / Recreational
Length of Time Used
3 - 6 Months
Comments