Review Detail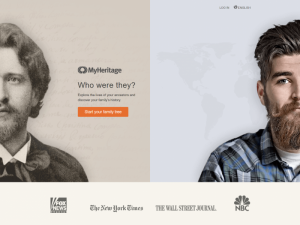 Genealogy

Editor
November 03, 2017
2862
I am not a paying customer yet. I have been using Myheritage to create a family tree. I have about 50 people in it so far and I think I need 200 before I need to subscribe.

I had a question on how to do something so I called Myheritage customer service about separating my family tree completely from a cousin of my husband.

The rep I got was named Sam and he was great. He emailed me very detailed instructions on how to do it. What was really nice (and what I was dreading) was he made no attempt to try to sell me to paid subscription. In a few minutes I got everything I needed to know. If I continue to use Myheritage as much as I have been in the last few weeks I will probably go ahead and purchase a subscription. So far I have been really impressed.
Pros
Really good collection of ancestry records
Bottom Line
Yes, I would recommend this to a friend.
Length of Time Used
Less than 1 Month
Comments