Review Detail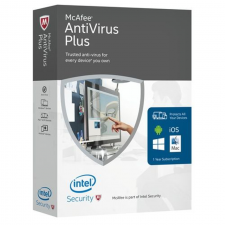 AntiVirus

Editor
December 23, 2015
2025
I bought the key code for Mcafee antivirus on Amazon. Easiest way to do it. You just follow a link to the Mcafee website, enter the activation code, and the program is installed. I have done this on all my laptops without any issues. My kids are getting old enough now that they want to use the laptop. I have setup Windows 10 for Families and was hoping the virus scanner would have a few extra to help parents. Not a huge issue right now as they are just starting to use the laptop for school but in the next few years I may have to fine something else like Mcafee total protection.

Best price I found for this software was on Amazon.com. As of 2016-06-15 you can save $45. It only costs $14.99 for unlimited devices.



Pros
Great price on Amazon. Protects unlimited devices.
Bottom Line
Yes, I would recommend this to a friend.
Length of Time Used
Less than 1 Month
Comments