Review Detail
3.7
2
0.5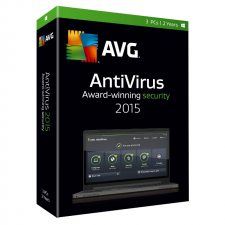 AntiVirus

Editor
January 04, 2016
2270
AVG AntiVirus Review
(Updated: January 21, 2016)
People who know me call me a Gamer. I have a super high end PC that is liquid cooled and is all about playing games. I tested the waters a few years ago and looked at a number of anti-virus solutions. I wanted something that wasn't obtrusive, was quick, and didn't take up much resources. I settled on AVG Antivirus and I have never looked back. It does the job well and I have never caught a virus since I have had the software installed. It is the anti-virus solution that most of my friends use as well.

BTW the free version works fine as well except it does have too many popup ads which get annoying. It is definitely worth paying for the full version to have the online advertising removed.

I definitely recommend this product and give it 5 stars!
Pros
Speedy Scan which doesn't hog my system resources
Cons
Free version has too many popup ads.
Bottom Line
Yes, I would recommend this to a friend.
Comments