Review Detail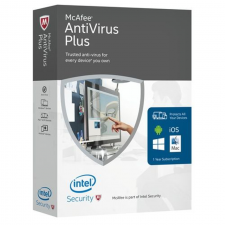 AntiVirus

Editor
December 23, 2015
2025
My laptop had a year free subscription to McAfee AntiVirus. I am 10 months into my subscription so I just did some checking around to see what the cost is and if there is a better option. After a few hours of reading it looks like I will be sticking with McAfee as overall I am happy with it as it has kept my computer safe.

Obviously there are other virus scanners out their and they may work well but with the coupon I was sent to renew my subscription with, the McAfee price can't be beat. Plus I don't have to install new software, learn about it, and worry if it works or not.
Pros
Found viruses on websites
Cons
Scanning file system could be faster
Bottom Line
Yes, I would recommend this to a friend.
Length of Time Used
6 - 12 Months
Comments