Review Detail
3.8
29
0.5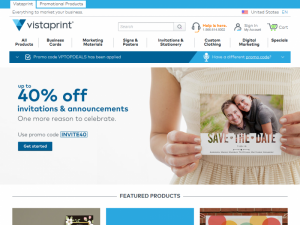 Printing

Editor
April 15, 2015
3603
I use to use Shutterfly but switch to Vistaprint a year or so a go. I like Vistaprint better for the quality of the printing on my business cards and other promotional materials that I order. Price is descent as well.

Shipping does take a while though but it is shorter than Shutterfly.

Another Cons is I have to watch the discount and sales timing. Vistaprint is sometimes more pricey than others depending on how far they go with the discount they offer. You need to watch for the 50% off one.
Cons
Discount pricing hit and miss
Bottom Line
Yes, I would recommend this to a friend.
Number of Times Used
4 - 6
Comments