Review Detail
3.8
29
0.5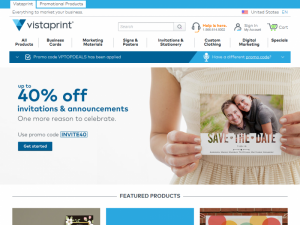 Printing

Editor
April 15, 2015
3603
2 months ago from Vistaprint I ordered 1,500 business cards.

The first thing I did was use the creation tool on their website to create the cards. This was easy to do. The cards look really good and are unique.

When I received the cards the colors for the logo was not as bright as I thought but then I realized that I have my monitor brightness turned up really high on my monitor when I created the cards online. The colors are close enough to what I want though and I was pleased enough.

Last month, almost 4 weeks after my order I realized I had made a mistake on the cards. I called Vistaprint and talked to customer service. I explained my mistake. They where very understanding and re-ordered the cards for me at no cost!!!

What a great company. I was not expecting that, I was hoping for just a discount on the next order. The sales rep was very pleasant on the phone and patient. I defiantly recommend this company.


Pros
Understanding customer service
Cons
Be careful of your color choices and your monitor settings
Bottom Line
Yes, I would recommend this to a friend.
Comments