Review Detail
3.4
25
0.5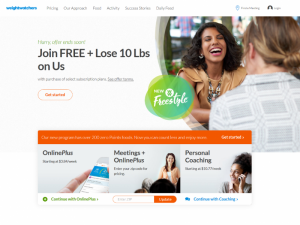 Diet

Editor
April 07, 2015
5344
weightwatchers review after 2 months
Joined on 10/02/2017 and have lost almost 15 lbs. Was a bit of a rough start but once I got the tracking of points figured out it became really simple. Weightwatchers points gives you the freedom of choosing the foods you eat every day and after 2 months I am almost half way to my goal.

I am much happier now and my confidence is way up. Can't wait to see where I am in another 2 months.



Pros
If stick to the points system and don't cheat it works
Bottom Line
Yes, I would recommend this to a friend.
Length of Time Used
1 - 3 Months
Comments