Review Detail
3.4
25
0.5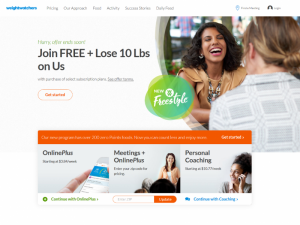 Diet

Editor
April 07, 2015
5339
I am back at Weight Watchers
I am a member who is returning to WW after a year away. When I originally left I thought I could continue to loose weight on my own

I ended up gaining most of my weight back. When I returned I was not judged. I am on the right path again and the I really like the new Freestyle program as it is perfect for me. It is easier to follow with more 0 point foods.
Pros
It works if you work at it.
Bottom Line
Yes, I would recommend this to a friend.
Length of Time Used
Less than 1 Month
Comments