Review Detail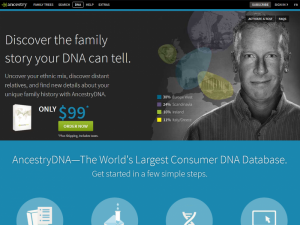 DNA Genetic Testing

Editor
September 05, 2017
2140
The Ancestry DNA test is very easy to use and it comes with a prepaid envelop. I do wish that you got your results faster. Mine took almost 2 months before I was able to see the results.

The results are interesting though. I have plenty of European heritage that I know and guessed I had but was surprised to see a percentage of Asian DNA. I was not expecting that and will make an interesting branch on my Family Tree when I start one. I am really curious how that happen and I hope when I start researching I will be able to find out. I just retired so this will be a perfect thing for me to work on, on rainy days.
Pros
Interesting info about yourself
Cons
Results are slow to get. Mine took almost 2 months from start to finish.
Bottom Line
Yes, I would recommend this to a friend.
Comments