Review Detail
2.5
10
0.5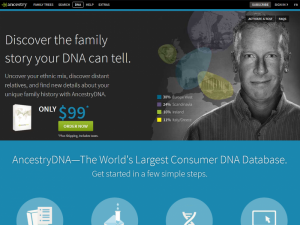 DNA Genetic Testing

Editor
September 05, 2017
3880
I thought Ancestry DNA would be better
I mailed my sample in November of 2017 along with my wife's and got both results 4 weeks later in December.

No insights from my results... very under-whelming. The results showed I was from Europe, either Great Britain or West Europe. [sarcasm]Wow huge surprise.[/sarcasm] I am a caucasian male from the United States so that is basically a given. I really wanted to see specifics in terms of ethnicity and not just a land mass.

With my wife's results as she is Asian and her parents where born in Japan. Her results showed she is from Polynesia and East Asia. This can mean China, Russia, Korea, Taiwan, and a a number of other countries. So nothing really learned her that I could not have told them by just looking at her.

The only really good thing I found is that Ancestry DNA allows the download of your raw DNA file. This means you can upload it to other services that support it. Hopefully i can find one that makes me feel it was worth spending money on these tests. Reading on this site I see that MyHeritate DNA allows you to upload your Raw DNA data for free it looks like. Maybe I will try them out.



Pros
Easy to collect sample and mail
Cons
Results are under whelming
Comments