Review Detail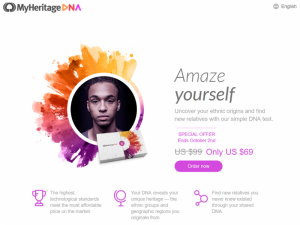 DNA Genetic Testing

Editor
September 25, 2017
1687
I think I made a mistake when I signed up for My Heritage. The reporting data is not what I thought it would be. I was expecting more details. I went with my gut and I guessed wrong.

It cost more than Ancestry and 23andme so I thought it would be more in-depth. I was wrong.

I plan on trying 23andme next.
Cons
More expensive. Reports not what I thought.
Bottom Line
No, I would not recommend this to a friend.
Comments