Review Detail
2.3
11
0.5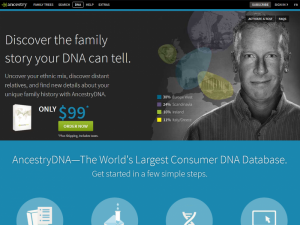 DNA Genetic Testing

Editor
September 05, 2017
5489
As I am 5th generation in Australia to carry the Prussian surname, I discovered that only a small percentage of me was East European. I was ecstatic to find that I am over 50% British (mainly because I could easily research UK and because of this I found that I have 2 Convicts in the family tree plus a free person arriving on the 2nd fleet when Sydney Australia was 1 Year old. (definitely an Aussie! :))

Just recently, i received an email from Ancestry with an update of my DNA and now know that the Eastern European side has been broken down again with someone coming from Lithuania. I have now confirmed this with my research of an ancestor's christening record.

Also, I completed the surveys that were emailed to me which as I understand, were looking for the next step; genetic makeup in regards to personality traits and physical attributes EG: short fat toes... etc. After sighting photos of a family member from 1840's I've learnt that I have his eyelids and he looks remarkably like my brother and my son.

My biggest take knowing this information is, I now know my roots and where I am from.

I am absolutely loving the journey of discovery so happy to help with any further research.
Pros
Learnt so much about my Hereditary
Cons
What happens with my info
Bottom Line
Yes, I would recommend this to a friend.
Comments