Review Detail
3.7
1
0.5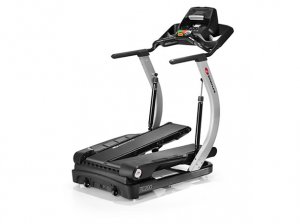 Exercise Equipment

Editor
March 17, 2016
2917
I am happy with the TreadClimber I purchased. The TC200 is solidly built and handles my 225 lbs fine. After 3 months of use it has not developed any squeaks and still works the same the day we bought it. You can download an app to your phone to help track your workouts. We used it for a bit but since we don't have any goals set, just trying to stay fit we slowly stopped syncing the device. I can see where the app would be useful if you wanted to loose 20 lbs and keep track of your progress.

My partner and I are in our 60s and we plan to use the climber to keep the weight off and just general fitness especially in the winter months when we cannot do our walking outside. It does give a good cardio workout while still keeping the stress off our knees.
Cons
Shipping box was a bit roughed up. Expensive.
Bottom Line
Yes, I would recommend this to a friend.
Fitness Information
Fitness Level
Casual / Recreational
Length of Time Used
1 - 3 Months
Comments