Review Detail
3.4
7
0.5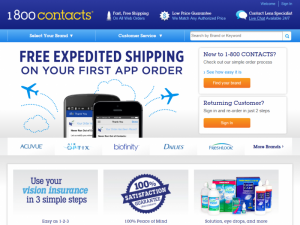 Eye Care

Editor
April 14, 2015
7666
In the last 2 years I have used 1-800 Contacts 3 times. I found their prices to be a lot cheaper than my Doctor's and I am ordering the exact same disposable contacts. I ordered my first set over the phone and customer service was fine. No automated voices, I reached a real person right away. The next time I created an account on 1800contacts.com and ordered online. It is easier this way since I can see what prescription I have and what I ordered last time.

I usually receive my contacts in about 5 days after ordering since I use the free shipping option. The order has always been correct. I have no complaints.



Pros
Price match with a 2% extra discount
Bottom Line
Yes, I would recommend this to a friend.
Comments