Review Detail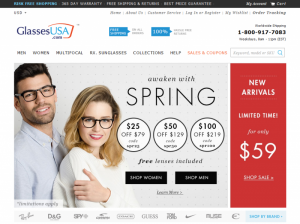 Eye Care

Editor
April 14, 2015
7479
I ordered some prescription glasses from them. On their web site they say they have a 100% money back guarantee. When I finally received the glasses, they were the wrong prescription and the frames didn't fit my face. After some back and forth, I realized they did not have a frame that would fit my face, and they demonstrated themselves to be incapable of making my no-line trifocal. I asked for my money back after following all of their return policies to the letter. They refused to give my money back. It appears I have wasted several hundred dollars! This place is a scam!
Cons
Poor customer service. Doesn't follow their own guarantee
Bottom Line
No, I would not recommend this to a friend.
Comments