Review Detail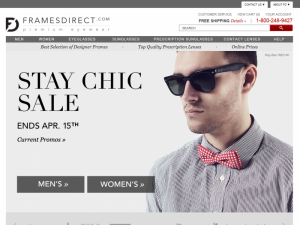 Eye Care

Editor
April 15, 2015
9193
Read the fine print and know they don't value you.
This is a company that has no interest in you as a customer. They measured my eyes wrong based on some terrible photo thing they make you send in, they didn't inform me that they can't fill my prescription the same as my local eyeglass company because they don't offer the same options but put my order through anyways, and charged me over $200 for cancelling my order of $700 because it was already in the lab. They were willing to change the lenses though for free (meaning they would throw the old lenses away and make new ones, yet they would not credit me back for my full purchase. After hours on the phone with framesdirect.com I realized they were not interested in helping. I filed with the Texas AG and will also file with my local AG as well.

I took my complaint all the way to the top and was greeted with "you should read the fine print". Perhaps I should have, but then I thought maybe you would be a reputable company. A special thanks to Kelly S and Travis G for wasting and additional 2 hours of my time just to tell me that you won't help me. Like the Comcast of eyeglasses.

Trust me when I say it's not worth the "savings", my local place ended up being cheaper anyways and get this... they value me as a customer!
Bottom Line
No, I would not recommend this to a friend.
Comments