Review Detail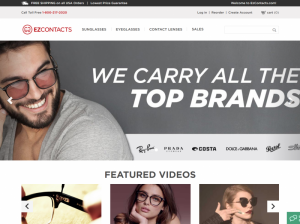 Eye Care

Editor
January 09, 2018
5921
Great prices, SLOW shipping, less than stellar customer service
I ordered from this company solely based on price. I mean, what else really is there to base a contacts order on... they are what they are. I ordered on 11/2, submitted the signed prescription with the contacts so I wouldn't have any waiting period. I was told I'd have them in 5-7 days. 19 days and 3 semi-threatening phone calls later, I finally got them. I couldn't even find a phone number for them until I went to dispute the credit card charge and saw their number listed. Called and was given excuses. They told me that because I have an astigmatism my contacts were hard to get. Umm, no. I've been wearing contacts for 25 years and that is not true. They changed the status of my order to "shipped" after I called, but they weren't because there was still no tracking #. I basically ended up calling back and threatening to dispute the credit card charge if I didn't have a valid tracking number within 24 hours. They finally produced a number and I got my contacts. Great value but I would not order from them again!
Pros
The value is great, no crazy handling fee
Cons
Took forever to ship, customer service just gave me excuses
Bottom Line
No, I would not recommend this to a friend.
Comments