Review Detail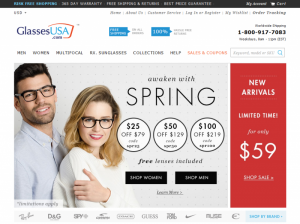 Eye Care

Editor
April 14, 2015
9747
I cancelled the next day...
I cancelled my order the next day. After multiple calls to correct my order not showing to be cancelled, nothing was done. We are talking at least 10 calls. They then sent the glasses anyways. They told me to get my refund as requested, I would have to send in what they sent me and wait another 30 days for the process to start all over again. I was offered nothing for the headache or time involved in trying to get my refund... or how much time I spent trying to get them to stop the process on the glasses they were still making. This whole process took about a month. I still have the glasses I didn't want. I'm just over it.
Cons
Correcting errors, customer service
Bottom Line
No, I would not recommend this to a friend.
Comments