Review Detail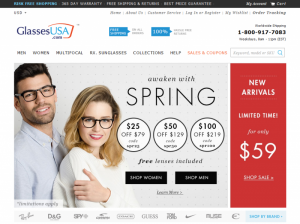 Eye Care

Editor
April 14, 2015
10361
Scammers - Dont even try - takes 30 days to get refund
OMG - this place has a feel of bait and switch all over it.
But not before you purchase - they will be very nice to you - yes sir we price-match the frames - no issues.
Guess what - they dont. Here is the thing - you go for prescription sunglasses, and pay separately for prescription lenses - regardless of original lenses on said sunglasses. SO say you select model xxx ray-ben, brown, Large, with polarized lenses, all good, now you add prescription lenses(for which you pay separately), ok. Now you go find a competitor with same model xxx ray-ben, brown, Large, with polarized lenses and submit for price-match - guess what, you are SOL. You get an email that your price match is not identical, because you added and paid separately for - prescription lenses. Thats a hell of a scam...
Gets better, before purchasing, I called and asked if they would pricematch original glasses if I add prescription lenses - the answer was - YES. so forget about it - dont even bother with theses scammers. GlassesUSA - what a shame.
Cons
Terrible customer service - dont even bother
Bottom Line
No, I would not recommend this to a friend.
Comments