Review Detail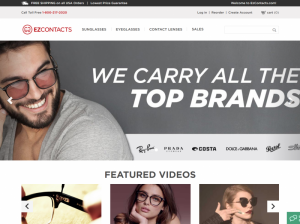 Eye Care

Editor
January 09, 2018
5553
This is the third time I've order contacts through Ezcontacts. The delays are getting worse each time. The orders are processed quickly but each time they haven't had the contacts (DAILIES AQUACOMFORT PLUS CONTACTS) in stock. I placed this order on February 6th and as of today, February 25th, the order hasn't shipped. The CS representative claimed the manufacturer/supplier's issue. That's what they said the on the last order! I have never been contacted a single time regarding this order. Not once! They make the following claim on their web-site..."If your order will experience a delay due to a backorder, credit card verification problem, or availability problem then we will notify you via e-mail within 24 hours." They have never contacted me. They now claim that my order should be in stock in 5-7 business days. I'm throwing the BS flag on that! I would not recommend this company to anyone....ever. Horrible customer service. I've rated it a .5 value because although they are cheap, you never get the product!
Cons
order has taken unreasonably long to ship (19 days) and it's still not available
Bottom Line
No, I would not recommend this to a friend.
Comments