Review Detail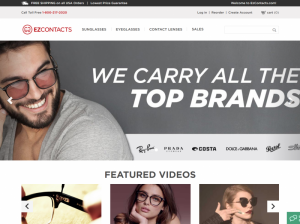 Eye Care

Editor
January 09, 2018
5553
I have ordered from Ezcontacts - I cant believe the BS reviews that they have more than likely submitted positive for themselves online. They will steal your money - and send you nothing, and when you file a claim with them - they will ignore it. Buyer beware! I will be contacting BBB regarding this fraudulent company!
Cons
Cons - All of them - they will con you!
Bottom Line
No, I would not recommend this to a friend.
About Me
Location
Sacramento, California
Comments