Review Detail
2.9
36
0.5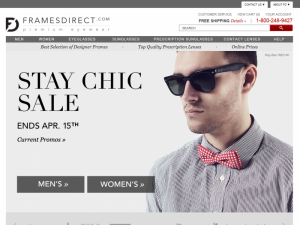 Eye Care

Editor
April 15, 2015
12474
If I could give them no stars I would
f I could give them no stars I would. Been waiting for a correct pair of glasses since April 14. This company couldn't care less that they made a mistake producing my glasses the first time then instead of expedited service to correct their mistake it has now taken longer to get the second (supposed) correct pair than it took to get the first. When I called to inquire about the status and asked to speak with someone who might expedite matters I would have to wait for 24-48 hours for a callback from a supervisor. This company has had my money for over a month and I have no glasses. Complete lack of care for customer service.
Pros
Their phone system works
Cons
No regard for customers whatsoever
Bottom Line
No, I would not recommend this to a friend.
Comments