Review Detail
3.4
7
0.5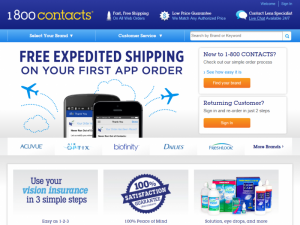 Eye Care

Editor
April 14, 2015
7554
I've started to order online now as it is a bit faster since I have my account setup with my information for what contacts I usually order, my prescription and my address. I use to order over the phone for years and I found 1800Contacts always had the best customer reps. They were very friendly and always knew the answers to my questions. The key thing is they also usually answer when you call right away or at least in the first minute or 2.

Pricing is also excellent with my 3 month supply of contacts usually running me $40 and my shipments usually arrive in a couple of days.
Pros
Quick Customer Service and good prices for contacts
Bottom Line
Yes, I would recommend this to a friend.
Comments
1 results - showing 1 - 1
I agree. Great prices I save almost 50% on my orders than with my eye doctor.
1 results - showing 1 - 1