Review Detail
1.4
44
0.5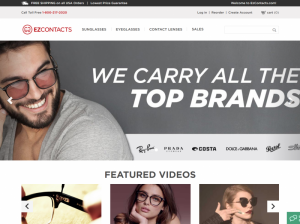 Eye Care

Editor
January 09, 2018
15767
This company does NOT price match, while stating clearly on their site that they do! They have you make the purchase FIRST and then say the other site is offering a "promotional discount" that they WILL NOT match a promotion. Other sites are $20 cheaper a box! That lower price was offered on 4 other sites (promotional or not - I can buy elsewhere). Then the customer service put me on hold until I would hang up. HAD TO CANCEL THE ORDER THROUGH MY CREDIT CARD!!!! No one will respond. COMPLETE SCAM WEBSITE!
Cons
LIES, NO ONE ANSWERS CUSTOMER SERVICE
Bottom Line
No, I would not recommend this to a friend.
Comments