Review Detail
1.4
44
0.5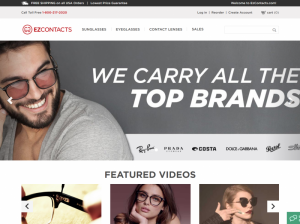 Eye Care

Editor
January 09, 2018
16953

My advice: STAY AWAY.
1st time I ordered glasses: fine. I think it took a couple of weeks.

2nd time: Waited several weeks with no update. Customer service told me the glasses were out of stock. Cancelled order.

3rd time: Nearly a month and the order is still in processing. I was told they would receive the glasses in warehouse 5 business days ago, with another 5-7 for processing.

I'm going to give them the benefit of the doubt and assume it will take the MAXIMUM 7 business days to install the prescription. Then I am cancelling my order and asking for a refund. Possibly reporting the company to a consumer agency so maybe this doesn't happen again.
Cons
you likely will not receive your order.
Bottom Line
No, I would not recommend this to a friend.
Comments