Review Detail
1.4
44
0.5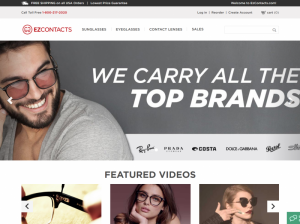 Eye Care

Editor
January 09, 2018
16953
If I could give minus 5 stars I would. The worst thing about them is that they LIE LIE LIE.
Ordered contacts on 11/29. Didn't ship. Called on 12/5 when shipping was going to happen. Was told "oh for sure no later than Monday 9th"....didn't ship.
Called on 12/11.....they promised a "drop ship" same day, I would have them next day...didn't ship.
Called them again yesterday morning 12/11 to ask again.
Was promised AGAIN a drop ship yesterday and I would get tracking email shortly......didn't happen.
This is the 2nd time. I thought I'd give them another chance about a year later, thinking they fixed their shipping stuff.
In the mean time, I am running out of contacts.
Remember, they LIE LIE LIE to you every time you call.
So, EZContacts, now that you did it to me for the 2nd time, I will NOT ever order from you again !
I have been patient enough.
Bottom Line
No, I would not recommend this to a friend.
Comments