Review Detail
3.9
1
0.5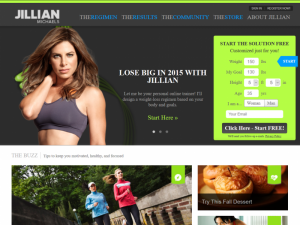 Fitness

Editor
November 15, 2015
2960
Jillian Micheals is my Fitness Hero!
I had heard of Jillian before but I first really paid attention to here about 2 years ago when I was at a low point in my life. My weight was very high for my 5' figure and I was really depressed about it. It didn't help either that I had just gotten divorced a few months earlier. I saw Jillian Micheal's on the Biggest Loser and I was hooked. I followed her along on the show but quickly switched to her online program which I could tailor to my own needs (since I do work and am approaching 50 and am not as young as the contestants on her shows).

It took about 10 months but did I lose the weight I wanted. It wasn't easy but through the motivation of the friends I made online and Jillian's great fitness routines I made it. I still continue to use the service on a daily basis. I have met so many friends (shout out to all of you) and there are so many work out programs that you will never get bored.

BTW I can't wait for the new season of the Biggest Loser as Jillian is back on it!
Pros
You can't help but be aspired by Jillian's energy.
Bottom Line
Yes, I would recommend this to a friend.
Comments