Review Detail
4.3
6
0.5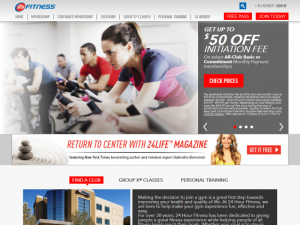 Fitness

Editor
November 15, 2015
6216
I signed up for a 3 year contract about a year ago and I have been using the gym ever since about 3 to 4 times a week. I have lost over 30 pounds and I feel happier, healthier and just love life more. Loosing weight and physical activity is a great way to change your outlook on life.

At the gym I go to they have a pool and lots of fitness machines like treadmills and ellipticals. I always get one when I want. I work out usually mid morning after a group fitness class. I also really like the trainers of the group classes. They are very professional and knowledgeable.



Pros
Lots of exercise equipment. Good fitness classes
Cons
All Gym memberships are a little expensive IMO
Bottom Line
Yes, I would recommend this to a friend.
Length of Time Used
6 - 12 Months
Comments