Review Detail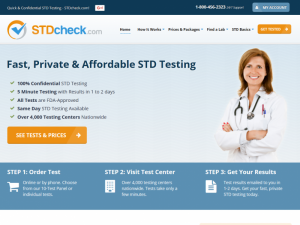 STD / STI Testing

Editor
February 17, 2016
16022
Customer service is ALWAYS Poor. Used this service for the 3rd time. Will NEVER AGAIN.
They are quick to answer the phone when you want to order a test[s] but put you on hold until Christ comes again to speak with them for results. I do NOT recommend getting the HIV RNA Test. High Price, poor turn around time and they NEVER sent an email about the result. I HAD TO CALL THEM FOR IT!
Would I recommend to a friend? ....NEVER.
Cons
High Price, Bad Service, Bad Labs
Bottom Line
No, I would not recommend this to a friend.
Comments