Review Detail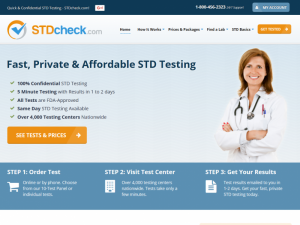 STD / STI Testing

Editor
February 17, 2016
19518
Good alternative to longer tests out there
If you're like me, the prospect of waiting for a STD test is a mind numbing and horrifying experience. So STDcheck is some thing of a godsend, because the results come quicker than usual exams. The process was very easy, and I found out that the price on offer (199, 158 with coupon) is on the cheaper side for a 10 panel. However not all of the experience was perfect. For example, I purchased expedited results and had expected them next day after my specimens were dropped off. But instead, it was closer to 36 hours. In fact they came to me at three in the morning, which was good for me because I work overnight, but for most people that would push the results to the 48 hour mark. I'm sure I got the results early in the morning because of the purchase. Still, it does make me wonder if the $50 expedited fee was worth it.

I don't know if in the future I will be using this service, just because it is particularly cost prohibitive and I actually found out later and STD check would have been free my next gyno exam. But I do appreciate the fact that if I were to come back positive it would not reflect on my medical history. I appreciate that level of privacy. On the flipside, it is sort of bizarre that they ask you to review this service possibly on Facebook, undermining a lot of the confidential aspects of getting an STD test in the first place. more ironic than anything else. If you are in a bind and think that you might be infected, and you want to know for sure as quick as possible and don't want to alert your healthcare provider, this service might be your best bet.
Pros
Faster and in some cases cheaper than most 10 panel STD tests
Cons
Paid extra for expedited results, and results came at normal speed. Felt like it made the purchase unnecessary
Bottom Line
Yes, I would recommend this to a friend.
Comments