Review Detail
4.1
8
0.5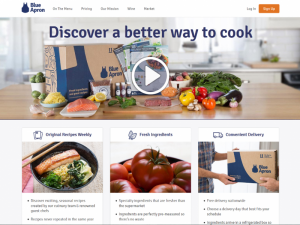 Meal Kits

Editor
June 08, 2016
4505
Blue Apron has been really good. We haven't had any missing ingredients. I have a subscription for 3 meals for 2 people a week and the portions are usually just right. If it doesn't work for you, you can always add extra chicken or potato like we had to when we had someone over for dinner.


Blue Apron always has delivered us high quality ingredients with a clear and detailed step by step color recipe page. Most of the recipes I have never made before so it is a treat to true something new, especially if you enjoy cooking like I do but never have the time to research recipes and make sure you have all the ingredients on hand. Most of the meals do have green vegetables so for families with kids (ours are all grown up) you may want to make sure they are not picky eaters.
Pros
Fresh food and great meal plans
Cons
Prep time can be over 30 mins sometimes
Bottom Line
Yes, I would recommend this to a friend.
Length of Time Used
3 - 6 Months
Comments