Review Detail
4.1
8
0.5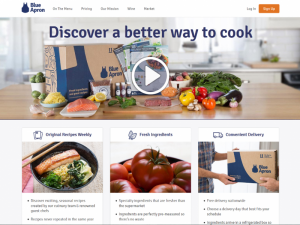 Meal Kits

Editor
June 08, 2016
4506
Fine Dining at it's best for much less cost than I expected
Last week was my first week that I used Blue Apron. I got the 2 person plan which gives me 3 recipes a week and all I can say is that I am now hooked!!!

I have always loved cooking and with Blue Apron they have removed the most stressful part for me... deciding what to cook and getting the ingredients. I don't have to shop for groceries, I don't forget ingredients, and the directions on the recipe cards make sense and are easy to follow.

There is a bit of work preparing the meals but I find that part of cooking fun after a stressful day at work. I can't wait to see what we get this week, my delivery is tomorrow.


Pros
Great meals, Low cost
Bottom Line
Yes, I would recommend this to a friend.
Length of Time Used
Less than 1 Month
Comments