Review Detail
4.1
8
0.5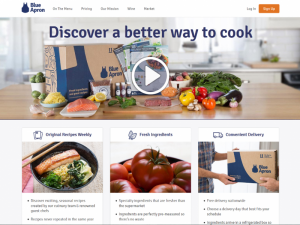 Meal Kits

Editor
June 08, 2016
4506
I used a Groupon and signed up when Blue Apron had a $30 deal. The meals I received where awesome but the shipping by FedEx is a bit of a pain. FedEx only comes around my neighborhood at a specific time which means I would have to rush home from work to be on time to get the delivery. In a few cases I was minutes from missing the delivery which is not good as I don't want the box sitting ins some warehouse over night just because I wasn't home for the delivery.

Other than that the food has been fresh and I always have gotten the ingredients I needed for the meals (I have read other reviews of some people missing ingredients). I really enjoy most of the recipes but would like to see a few more options every week to add a bit of variety.

I find these meal kit services a little expensive. I don't mind paying for the meals as they are good but it is only me and my husband. If I had kids I would think twice about spending so much.


Bottom Line
Yes, I would recommend this to a friend.
Length of Time Used
Less than 1 Month
Comments