Review Detail
3.4
19
0.5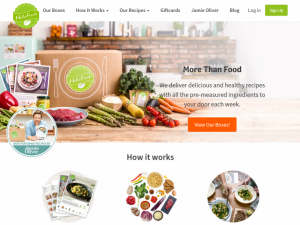 Meal Kits

Editor
June 08, 2016
7347
Missing ingredients sometimes
I have been using Hello Fresh for a month now so that is 3 meals for 4 weeks which is 12 in total so I think that is enough experience to write a review.

My main complaint is 2 times my meals was missing 1 ingredient. Sour cream in 1 and cheese in the other. Quality control really needs to double check the boxes. Good thing I had them on hand or I would have been more angry. This is the main reason for my lower score.

I also think they should cut down on all the chopping and other prep things you need to do. I am looking for a good nutritious home cooked meal that doesn't take to long to prep or use to many dishes. Some of the meals are definitely not a time saver after you include all the washing of the pots and bowls you have to use.

I really wanted to like meal kits and Hello Fresh... now I am not so sure I do.
Pros
Good selection of dinners
Cons
Missing ingredients in box
Length of Time Used
1 - 3 Months
Comments
1 results - showing 1 - 1
First time I have had ingredients missing , Mango chutney glazed chicken wraps, tomato puree, north indian style spiced mix, mango chutney.  delivered 14 February 2022
RC
RACHAEL CHRISTINE WHITING
1 results - showing 1 - 1