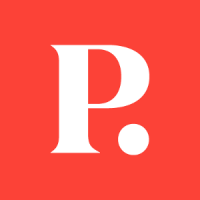 Editor
Updated
User reviews
2 results - showing 1 - 2
I have decided to quit getting Plated as it is so hit and miss with them.

I was initially very excited to try them and I had wanted a meal service with dessert. Of the 7 meal deliveries we got we had 2 with spoiled items in it and another 1 with a missing item. With a service that is suppose to be convenient, it is super inconvenient to be in the middle of prepping a meal to find the ingredients either missing or spoiled.

I like the idea of the convenience of recipe boxes but have found Plated to not be good. I am going to give Ble Apron or Home Chef a try next.
Cons
Food sometimes missing or didn't taste right.
Length of Time Used
1 - 3 Months
Plated Review - Overall Loved the Service
Over the 3 months I have had about 10 food deliveries for about 30 different meals so I think I have enough experience to write a review for Plated. Of the big 3 meal services (the others being Hello Fresh and Blue Apron) I found Plated to be cheapest and tastiest. Our family has really enjoyed the different recipes and new food experiences. We haven't had a bad dish yet for a meal.

One thing Plated does need to improve upon is their delivery service. Deliveries rarely come between 8am and 8pm with most coming around 10pm which is way to late to use for dinner that day. I also worry about the food being outside for so long even though the packaging is really good at keeping it cold. I have called customer service about this and they said they would speak to the delivery department but we haven't seen any changes yet.
Cons
No real low calorie options. Need better cuts of steak. Delivers don't always come when they are suppose too.
Bottom Line
Yes, I would recommend this to a friend.
Length of Time Used
3 - 6 Months
2 results - showing 1 - 2