Review Detail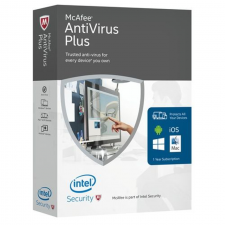 AntiVirus

Editor
December 23, 2015
2025
Well I should be virus free for another year. My laptop and PC are happy and healthy. You can beat the price and the brand name. I remember using McAfee in the late 80's on my old IBM desktop with monochrome color, and I still use their software today, a lot has changed with computers but my choice of antivirus software has not.

The main thing I need to stress to people new to McAfee is make sure you uninstall your old antivirus software first. Nothing gets you in trouble faster than leaving old security software running while you try to install your new software. The best bet is to go to your old antivirus software website and download the appropriate software removal tool. I have had to fix many a computer this way as the actual uninstall program that comes with the program still leaves some software and settings on your PC. I know Norton, Panda and Bitdefender all come with software removal tools. Any legitimate antivirus company should have one.
Pros
Installed and loaded easily. Easy to use. Price
Bottom Line
Yes, I would recommend this to a friend.
Comments