Review Detail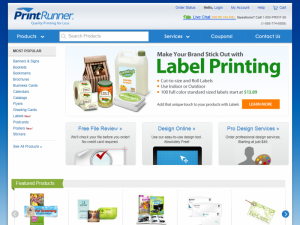 Printing

Editor
April 19, 2015
2532
PrintRunner Review
(Updated: November 19, 2015)
PrintRunner is a popular, easy-to-use and great quality printing service. The site is very user-friend, offering plenty of templates and "how-tos" to get your printing job just right. It's easy to chat online with a customer service representative, which is very useful if you have questions or concerns about your print job. Overall, this is a reasonably-priced printer that offers high quality printing and decent turn-around time.
Pros
3 Guarantees, High quality printing at reasonable rates, Fast turn around times
Bottom Line
Yes, I would recommend this to a friend.
Comments